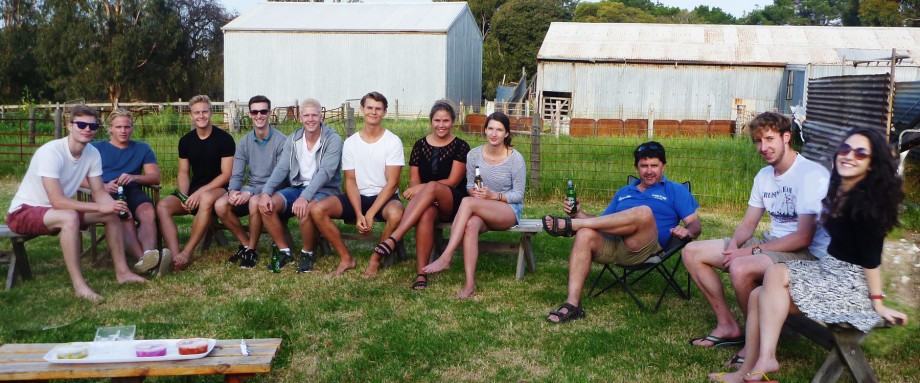 Had great two nights at your place … was really good! Have to revisit sometime! Had fabulous walk … on way back home now! We got the good weather on KI Wilderness Trail thank goodness!
Marie
Thank you! It was a great experience to sleep in the Bush. We enjoyed our stay a lot! (21-10-2016)
Luke and Lisa
Thank you! I will recommend this place to friends and other travellers. 🙂
Caitlin
Thank you for a lovely, peaceful place to recharge our batteries for the coming year. We had a fantastic time and will let all out friends know about The Woolshed KI.
Monika and Phil
Thank you!! A very unique, fun place to stay!!
Jim and Mary and family
Thanks guys for having us at the beautiful Woolshed, we loved it so much! What a great way to see in the new year. You've done a sensational job with the place. Hope to come back sometime!
Shelley